The simple solution to the death of the high street touted by Internet bores* but barely mentioned by "TV retail Expert, Mary Portas", in her recent report is free parking. Portas focuses instead on silly "use-category" legislation and other red-tape, while suggesting the high street must adapt to an environment where Online becomes the dominant channel, perhaps by allowing retail to retreat to a "core" town-centre, allowing shops to be converted into homes on the edge of the CBD.
I have had many arguments online, but none more heated, vicious and personal than when trying to get car-owners to admit to the externalities caused by car ownership. Any attempt to make the motorist pay for these externalities (most of which, such as congestion, only affect other motorists), is seen as an evil attack by shadowy forces in the "war on the motorist" or a "nudge" and therefore an anathema to the "Libertarian". It isn't a nudge, but just an attempt to get a market solution (something libertarians are supposed to support) to the problem of insufficient capacity on the roads. Motorists just can't accept that even as expensive as it is now, the Car is ridiculously heavilly subsidised, and few if any externalites are charged at anything like their true cost. By far the most obvious and pressing is the issue of town-centre parking.

Why don't councils simply provide more parking spaces? Well land is costly, and motorists are unwilling to move more than about 200m (in practice it's often more like 50m) from their car. In fact, they want to park directly outside the shop, and they don't want to pay for it. Yet parking spaces are extraordinarily expensive: several tens of thousands per space at ground level, more above ground, and hundreds of thousands per space below. Put the demand for free parking another way: motorists want to enjoy exclusive access to a piece of town-centre land with hugely expensive, single use, physically ugly infrastructure, for "free". Of course, by "free" motorists mean they expect the retailer to pay for the pleasure of the motorists' custom by providing these facilities out of their profit margin.
This is why councils are keen on Park & Ride. Land is cheap on the edge of town and a shuttle bus is cheap to provide. Generally speaking, given the amount of time spent circulating to find a space, most motorists would be better off driving to a park and ride and taking the bus. The problem is motorists hate being more than 200m from their car. Time spent looking for a space is ignored. Time spent on the bus isn't (perhaps with good reason). Even if successful in the search for a space, you're still imposing costs on others. The externality of parking outside a shop is to be found in the prevention of someone else doing so, and in the increased congestion as that person then circulates to find another parking space.
I wonder whether a variable pricing solution has any merit. Basically parking spaces should be costed on the number of free spaces in the immediate environs. If there are lots of spaces free on the street, or on that section of car-park, the price falls. If there are few free spaces, if you want to park at the supermarket's front door, or take the last bay on a street for example, you pay much more. Set the algorithm, and let the punters decide. I would always park where it was cheapest. This could also be viewed as an efficient fat-tax as the obese always fight hardest for the most convenient spots for them to waddle fatly towards their doughnut emporium.
This is, of course a "nudge" and therefore unacceptable. Only providing what the motorist wants, free of charge (they pay "road tax" don't you know?) is acceptable.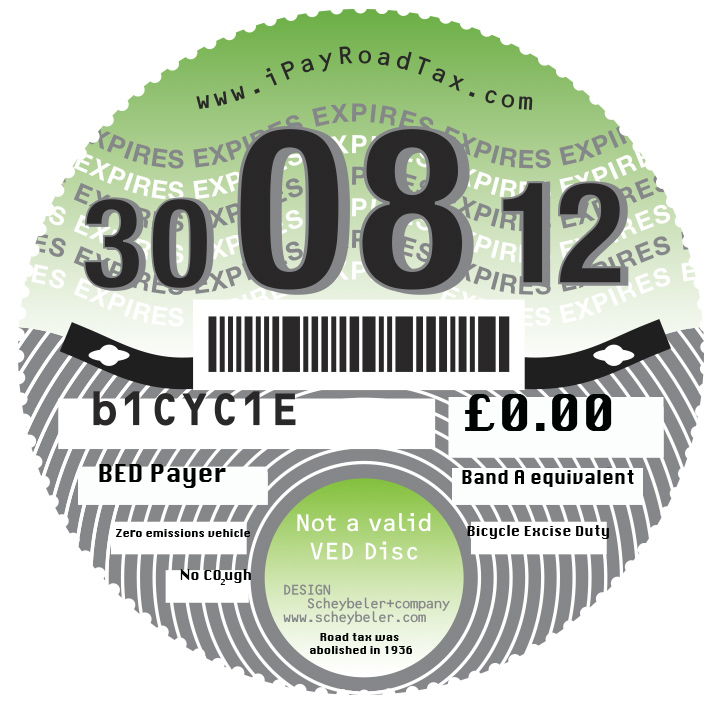 Of course a retailer, who has to pay rents on the shop and rates for all that "free" parking, passes it back onto the customer in the form of higher ticket prices on the goods he sells. In response the motorist enjoys shopping as a leisure activity, browses the goods, has a coffee, and then goes home and buys whatever it was he was looking for, online. Thus the Motorists' demand for free parking is contributing to the coming dominance of online retail.
The other reason that councils don't provide unlimited free parking is that were they to do so, life would be made unbearable by congestion, as everyone wants to use the facilities at the same time. Roads have limited capacity and cannot get the people who want to park to and from their spots sufficiently smoothly. There's a balance between road capacity and parking provision – there's no point increasing parking capacity beyond that of the roads to sustain it. That capacity is limited by pinch-points, which in urban areas are often medieval centres with narrow streets. no-one is suggesting turning Cambridge into Milton Keynes are they?
Larger big-box stores will continue to carry the cost of high-street locations, but accept they will be mere show-rooms for delivery or eventual online order. The Greengrocer, butcher & fishmonger were killed by the supermarket, who provide the same service, cheaper and more conveniently. The town-centre shop is going to be (broadly) killed by the website. Just as there are a few butchers, greengrocers and fishmongers left, catering to a niche of foodies who demand extremely high quality and value the personal touch, it seems likely that the retail industry will be dominated by out-of-town for those who demand to drive, relegating the High-Street to specialist shops, many of which will operate significant online businesses. Here, e-bay is the shopkeeper's friend, and the catchement area of the shop is expanded by the Internet. Ultimately, the High street will become a leisure and social destination dominated by specialist shops with wide catchement areas, often locaed in clusters, coffee, alcohol, food, and possibly entertainment and culture rather than retail. It will be up to imaginative town councils to find a way to keep the whole thing alive. Portas is right. Cutting the red-tape, expanding markets, and altering use rules to make them more flexible is a better solution than concreting over more of the countryside, or building more multi-storey car-parks.
Research suggests that retailers consistently over-estimate the importance of motorists and parking to their turnover, and underestimate the importance of users of other forms of transport. In particular, Motorists don't spend any more than other customers, but they prevent users of other forms of transport getting to the shop, which could generate higher traffic. The fact you can park a dozen bicycles outside a shop more than makes up for any lost revenue due to "anti-motorist" policies such as pedestrianisation or shared-space schemes. Users of public transport, Cyclists and pedestrians can also enjoy a drink with their retail-therapy, motorists can't.
The fact is the demise of Town-Centres as retail dominated spaces is absolutely inevitable unless people can be persuaded to get more than 200m from their car. If you value the high-street, as most people claim to do, you have to use it, and pay to park your car. (Or take a bicycle). Me? I'm not fussed. I like the Internet and never saw shopping as a leisure activity. I find 'poundland' which appears to be replacing Woolworths on in every town-centre depressing, but that's a mere statement of taste. Meh.
*I am aware of the crashing hypocrisy.
http://bracken.uk.com/wp-content/uploads/2012/01/QaXiAgNIbl6a3h7omrIaJ8zlo1_400.jpg
300
400
Malcolm Bracken
http://bracken.uk.com/wp-content/uploads/2017/07/logo-2.png
Malcolm Bracken
2012-01-03 12:33:00
2017-07-21 01:43:36
"Provide Parking!"?